June 1, 2021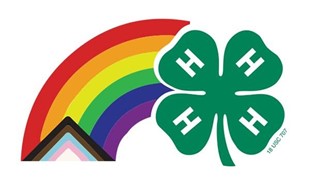 The Northeast Extension LGBTQ+ Virtual Symposium is set for the week of June 7th. Over 120 Cooperative Extension professionals have registered for the three day professional development event.
The symposium series came as a result of the State 4-H Program Leaders in the Northeast recognizing the need to enhance inclusion focused Extension programming. This particular symposium is geared to Extension workers who support volunteers and youth and family programming. Programming will help participants gain a greater understanding of the LGBTQ+ child, their families, and how Cooperative Extension can meet their needs.
The symposium is focused around:
Supporting commitment to Diversity, Equity and Inclusion in Extension – tailored to 4-H, Human Sciences, and Family and Consumer Sciences Programs.
Renowned speakers in contemporary research and practice supporting LGBTQ+ youth and families.
With endorsement and support from the Association of Northeast Extension Directors, the symposium is geared up to deliver a dynamic and engaging professional development series to enhance Extension programming across the Northeast.