September 18, 2021
@
8:00 am
–
5:00 pm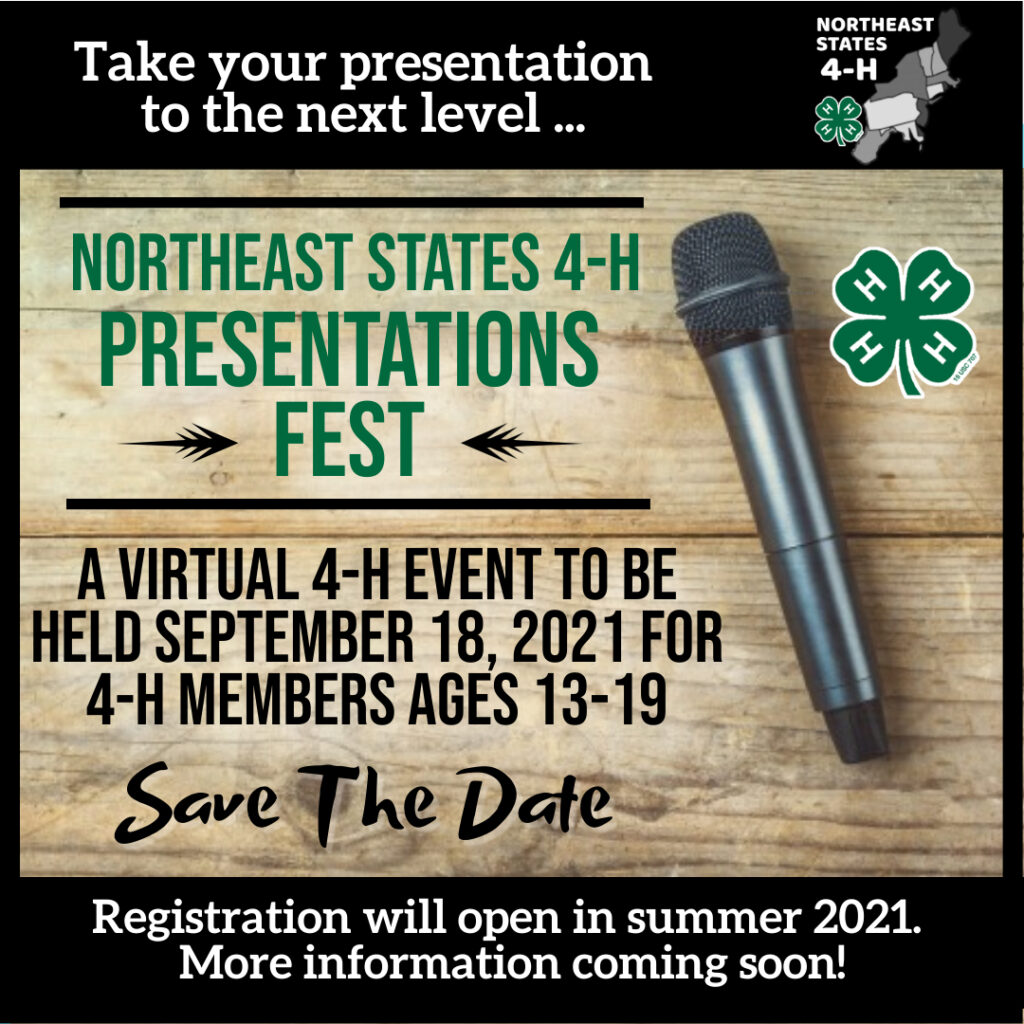 At the beginning of this year, a group of 4-H staff and faculty from across the Northeast region have been working on a collaborative effort to create the first virtual Northeast States 4-H Presentations Fest. This event aims to provide youth with additional opportunities to improve and showcase their communication skills.
This event will be held on September 18, 2021. Attached you will find a FAQ sheet that further explains the goals of this event and details regarding participant eligibility. There is also a graphic for you to use in promoting with 4-H and 4-H families.
This collaboration is led by Melanie Forstrom of Cornell Cooperative Extension ([email protected]). If you have questions regarding the information in this email or the attached FAQ sheet, please reach out to Allison Smith, 4-H Youth Learning Experiences Coordinator, UVM Extension at [email protected].